About

ASEWT & DF
Ashiq Mehmood (Late) a stalwart figure among the intellectuals, embodiment of veracity, a man of sublime and lofty thinking's, quartered himself in the list of prominent educationists in his limited life.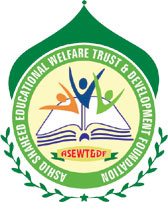 He was a man of dedication and full of determination. His decisions were bold and courageous. As an educationist he was also sensitive. He was thinking about for poor and needy persons. He was very keen to do something on education. During his college life he established a blood bank, which was his first social activity.

His decision to establish Muhammadan Educational System in 1997 was his vision and dream to eradicate ignorance and miserable educational conditions in this region and no doubt this work will remain evergreen in the minds of coming generation. This institution is an exemplary and unprecedent throughout the area as well as result oriented.
He was a multi dimensional character personality, foreseeing and conciliating the prevailing malpractices and social evils, was very keen to overcome over them through a respectful, dignified and prestigious way so that the people may be served without any prejudice.
Muhammadan Educational System Hajira Azad Kashmir was established by him to fulfill his dreams, vision and objectives.
Being a pious and tendered hearted a sympathetic feelings always found in him to think about others.
Most of the students were not affording their educational expenses but he provided them all facilities and since then this institution helping poor and needy students. Indeed this institution is doing its commendable job especially in quality education. This all credit goes to him who gave the vision.
Vision
In continuation of Muhammdan Educational System, to promote the vision of Ashiq Mehmood (Late), we have taken a more step to establish a welfare Trust named Ashiq (Shaheed) Educational Welfare Trust and Development Foundation (Regd) Hajira Azad Kashmir to serve the needy and deserving people of the country.
Governing Body

سرپرستِ اعلیٰ

Tariq Mehmood Minhas

Chairman

Dr. Tariq Khan

Vice Charmain